"Magic moonstone" earring tutorial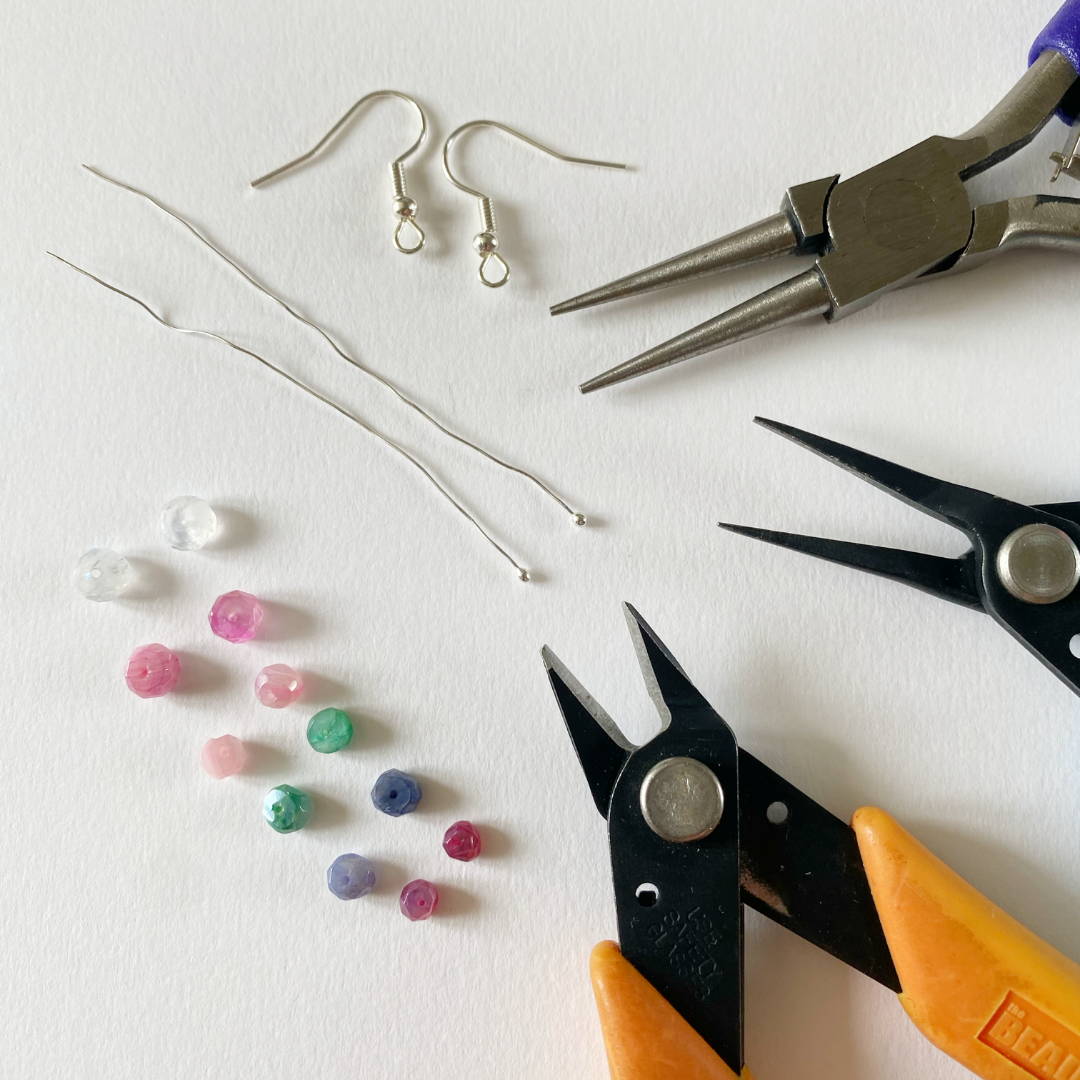 Materials needed:
2 x ear wire
10 x rondell beads
2 x featherweight headpins
round nosed pliers
flat nosed pliers
flush cutters
Step by step instructions for graduated drop earrings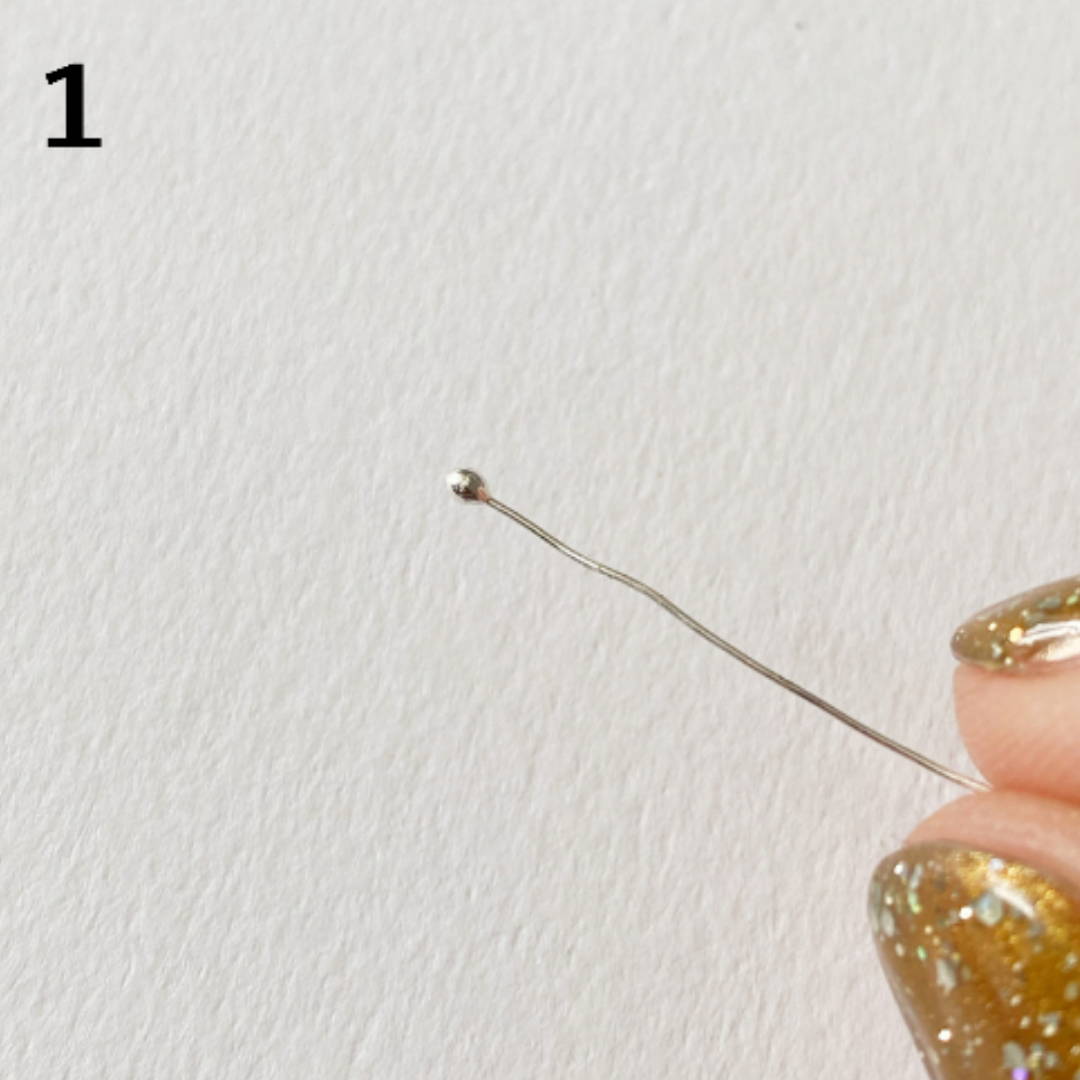 Take one of the featherweight headpins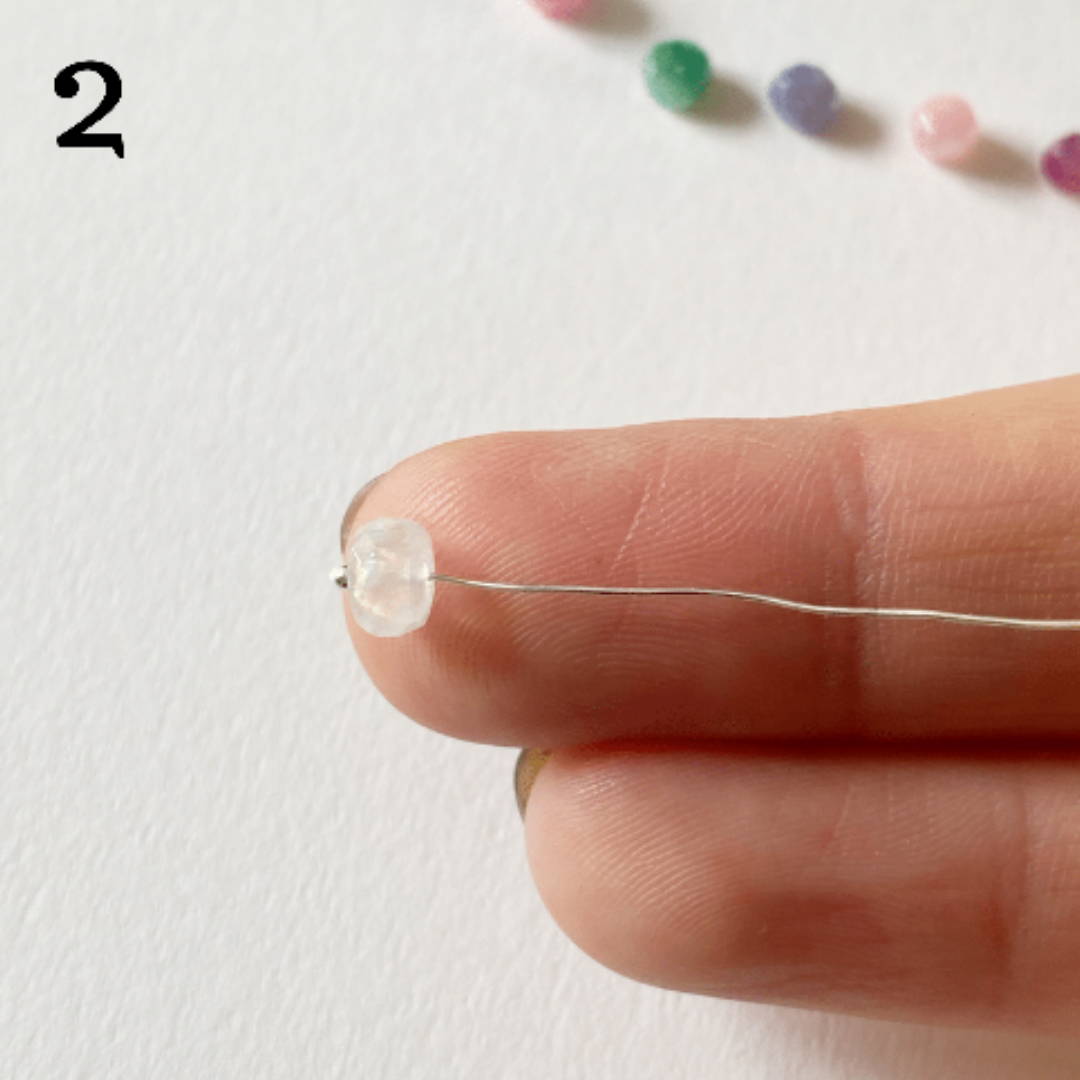 Start by threading on the largest bead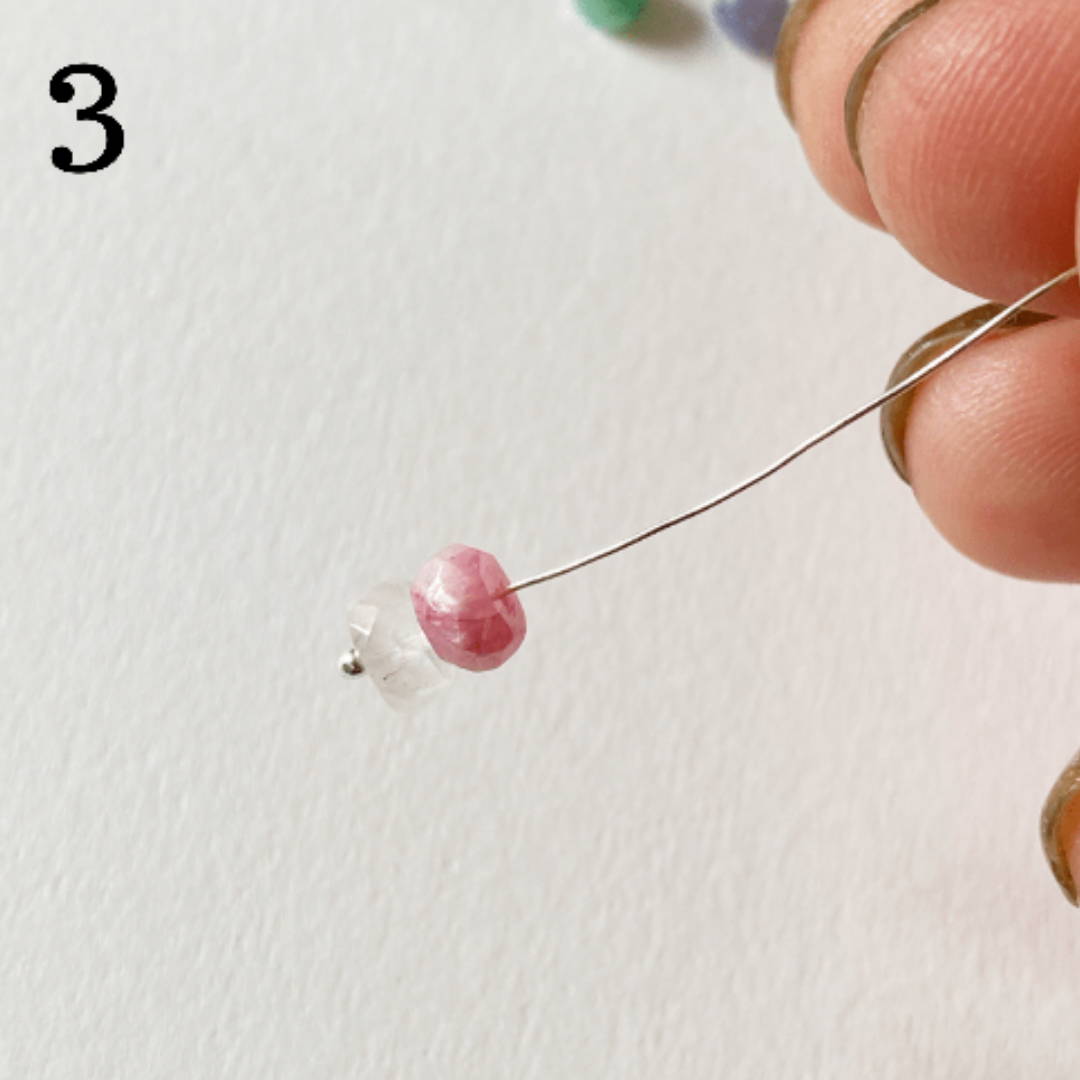 Continue adding your beads, in size order
Check your design to make sure all the beads are in size order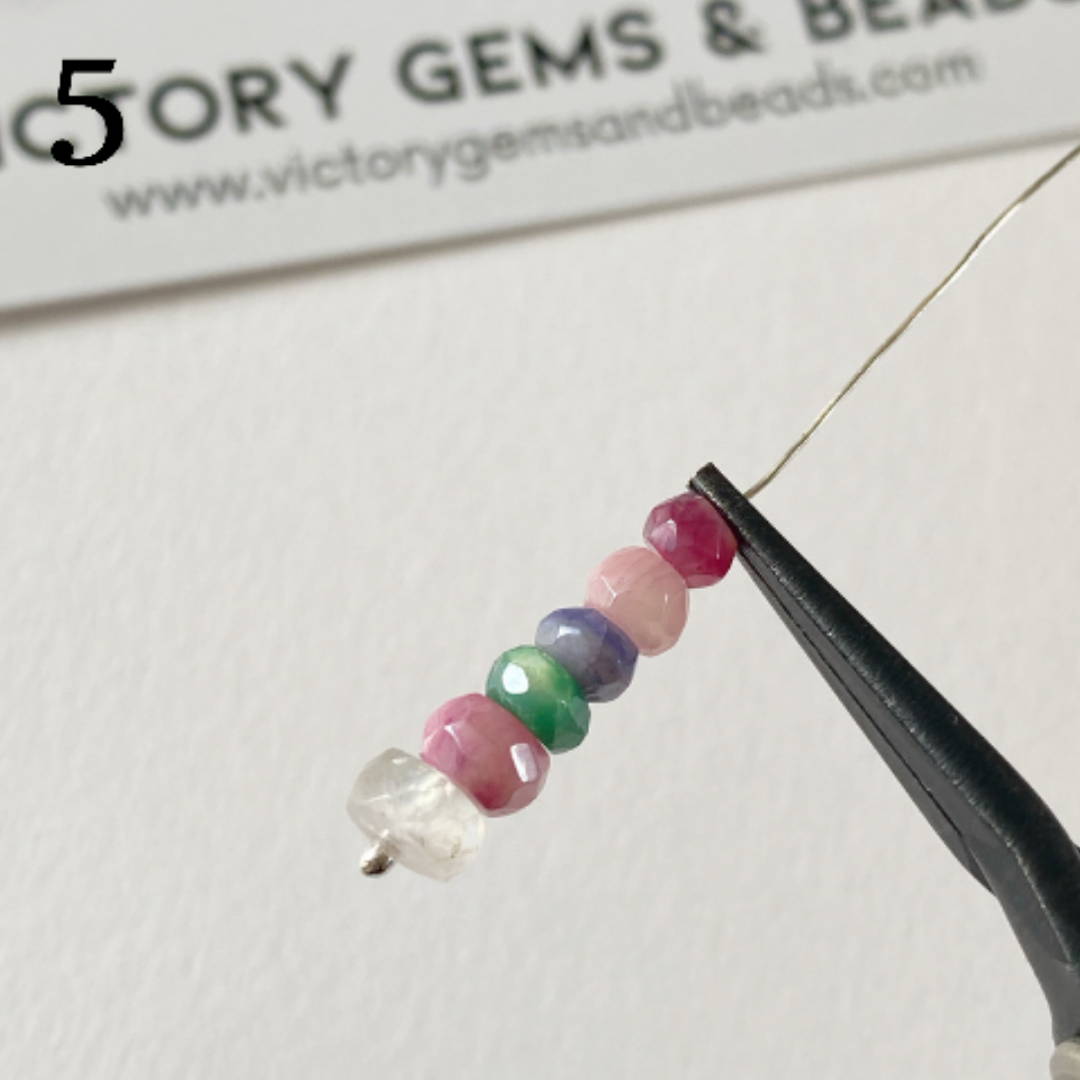 Using your flat nosed pliers, hold the featherweight headpin as close to the beads as possible
Using your finger, create a bend at a right angle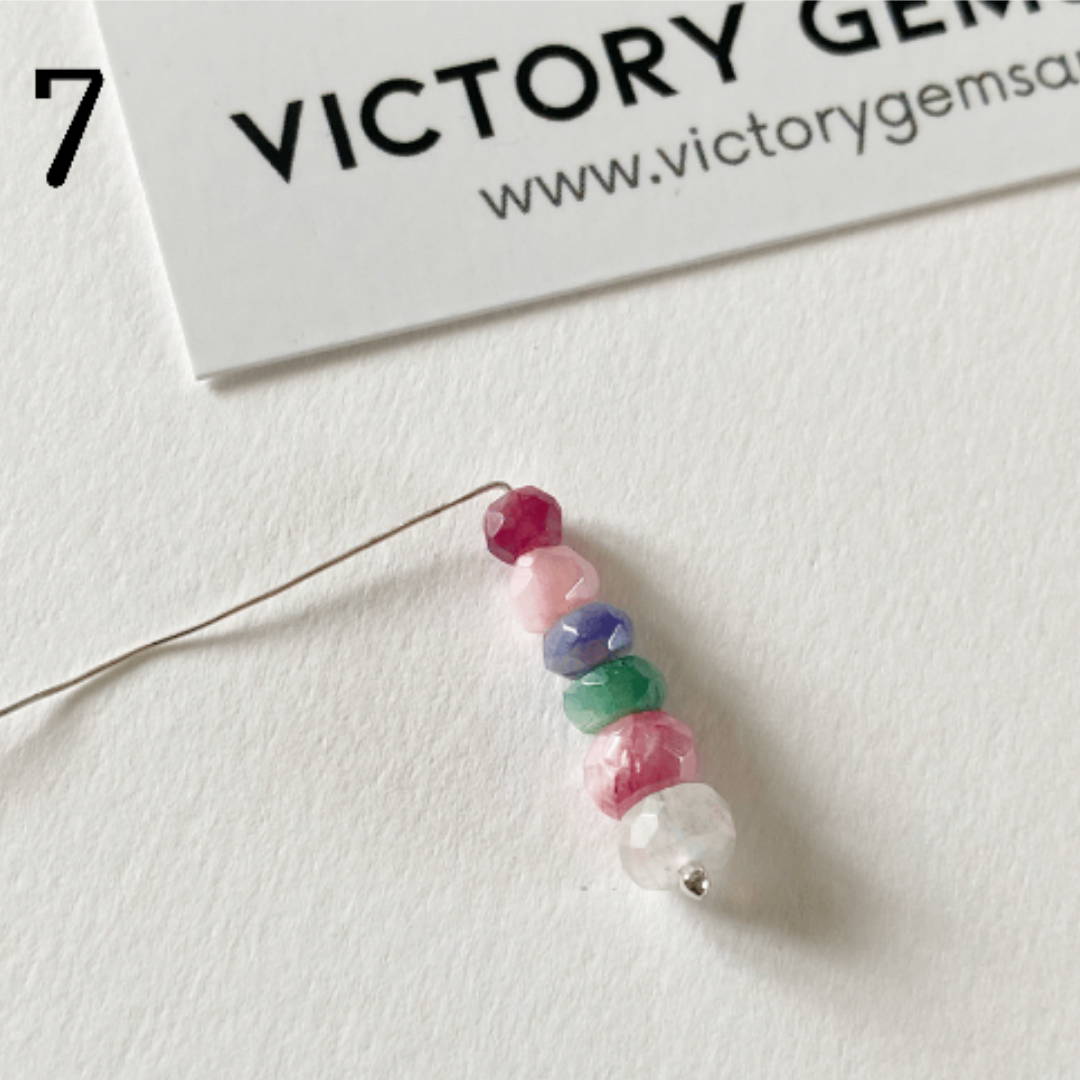 Next, using your round nosed pliers. Hold the headpin as close to the bend as possible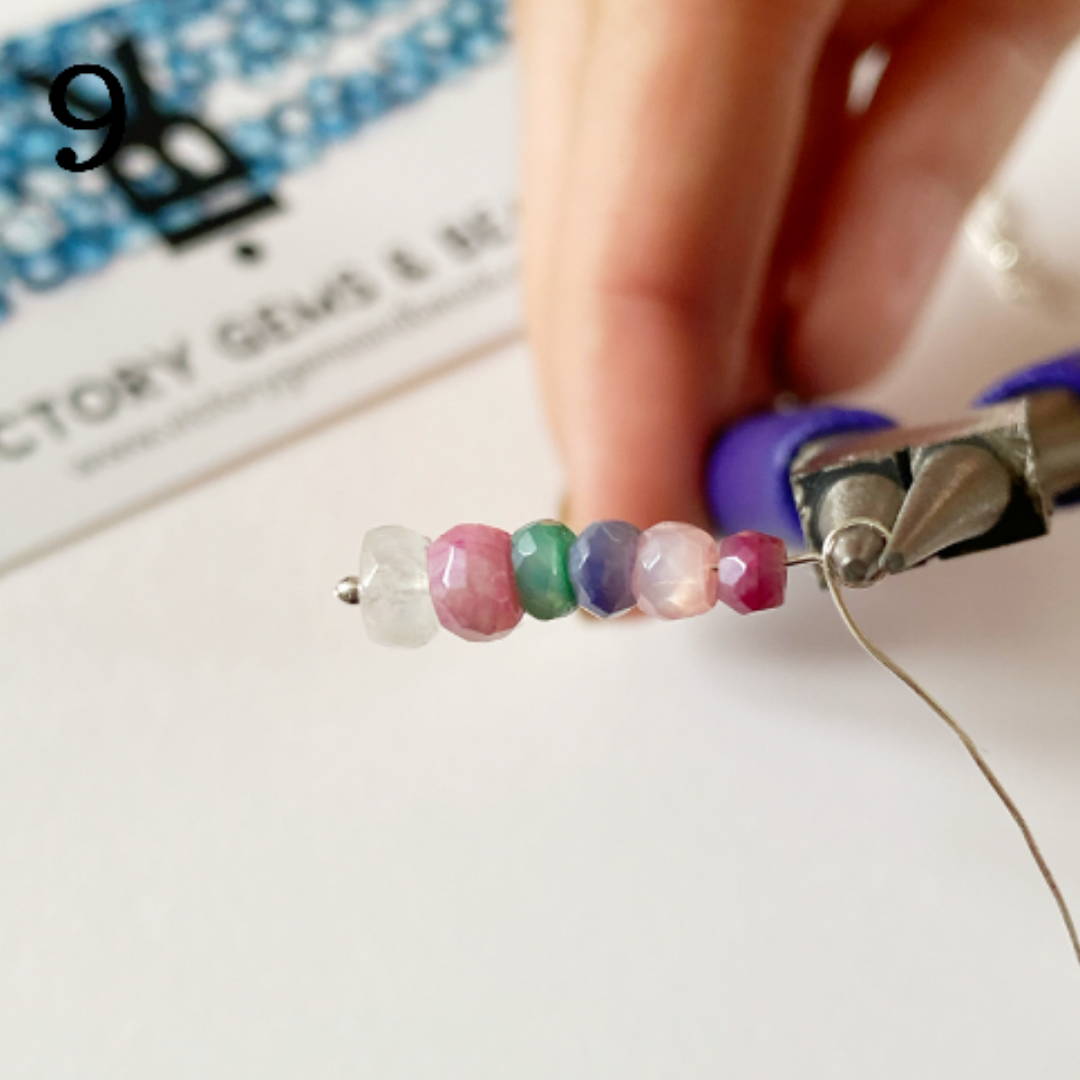 Create a loop by pulling the wire all the way around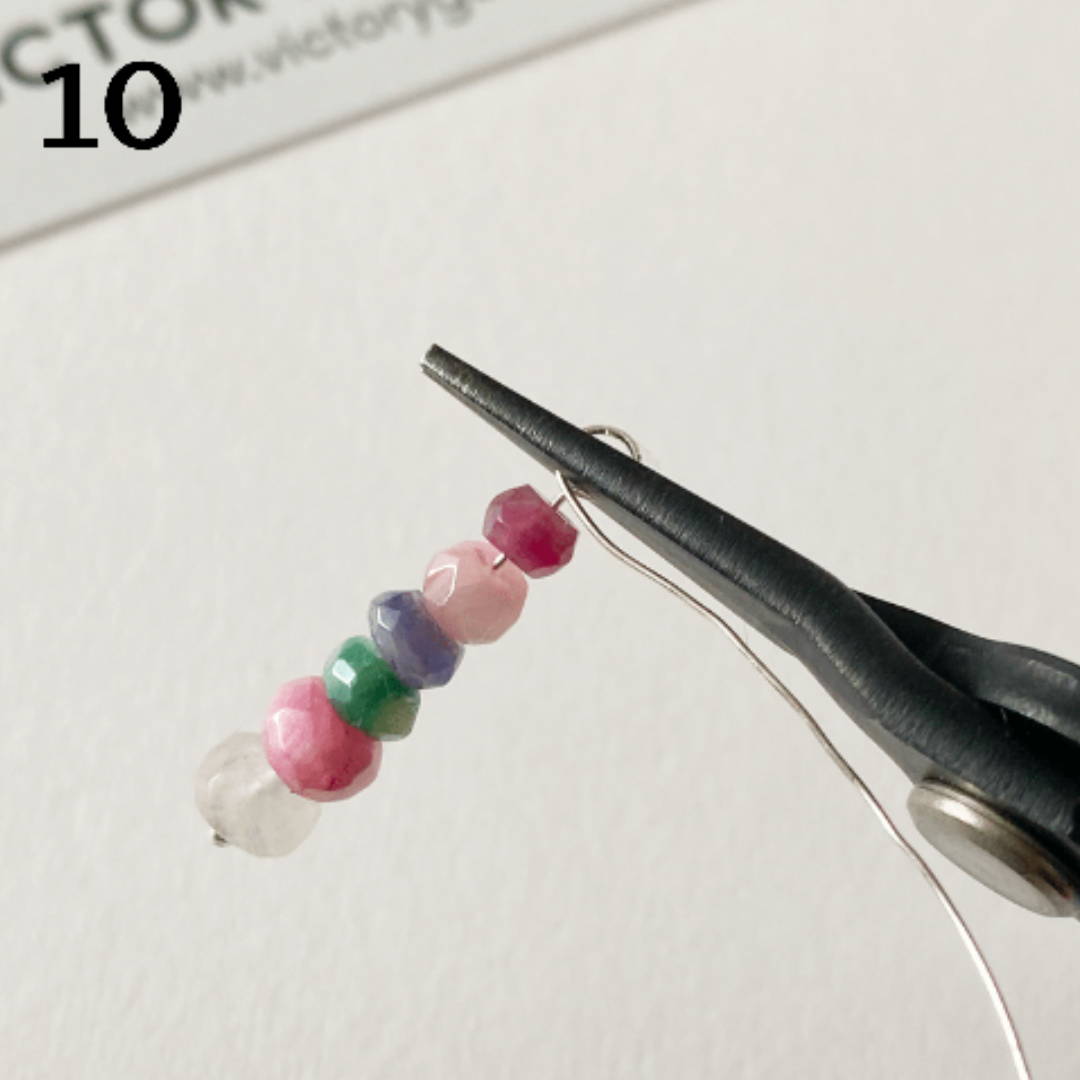 Take your flat nosed pliers and hold the loop firmly with the tail coming out under the pliers as above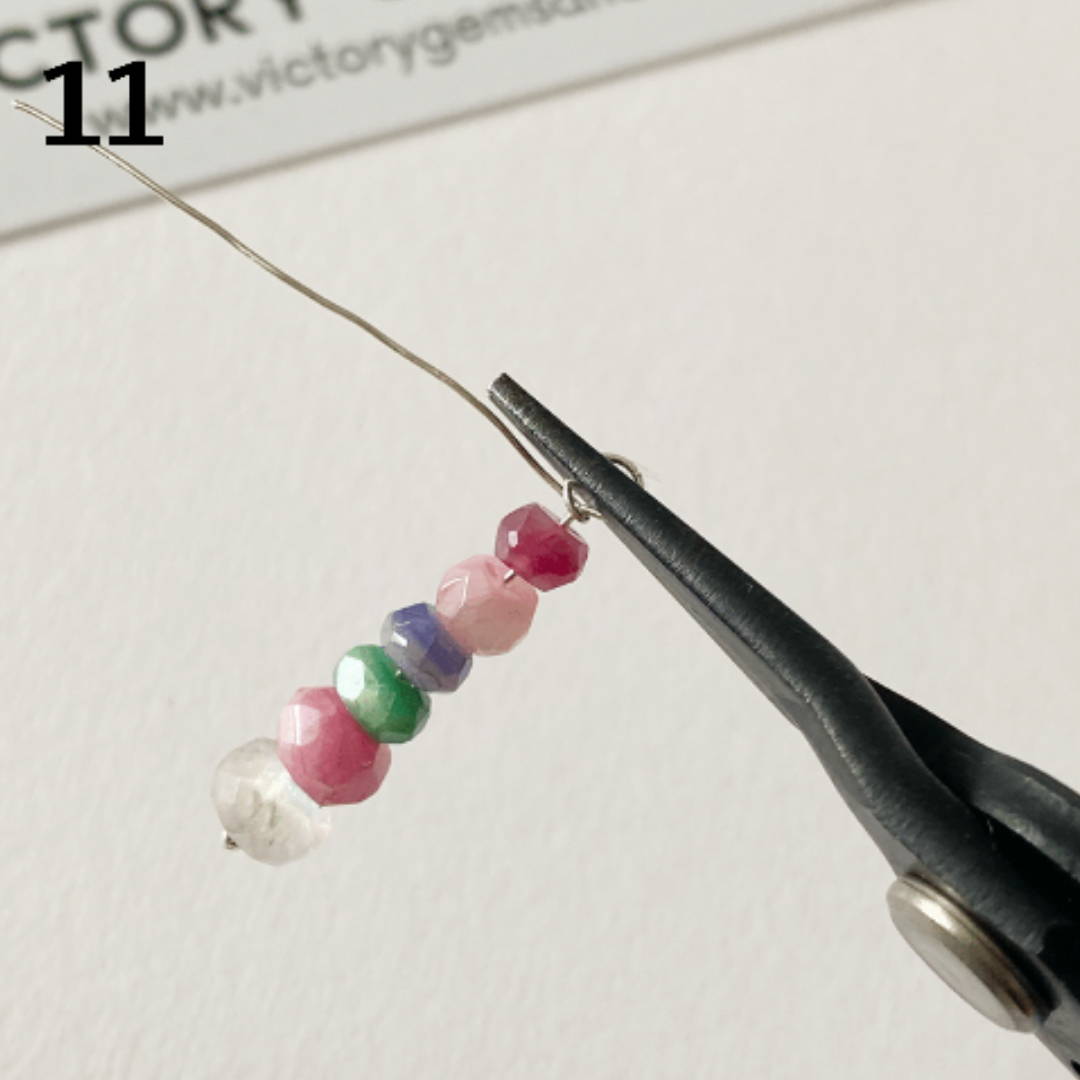 Next, using your fingers pull the tail around the lower wire and wrap until you are all the way down to the beads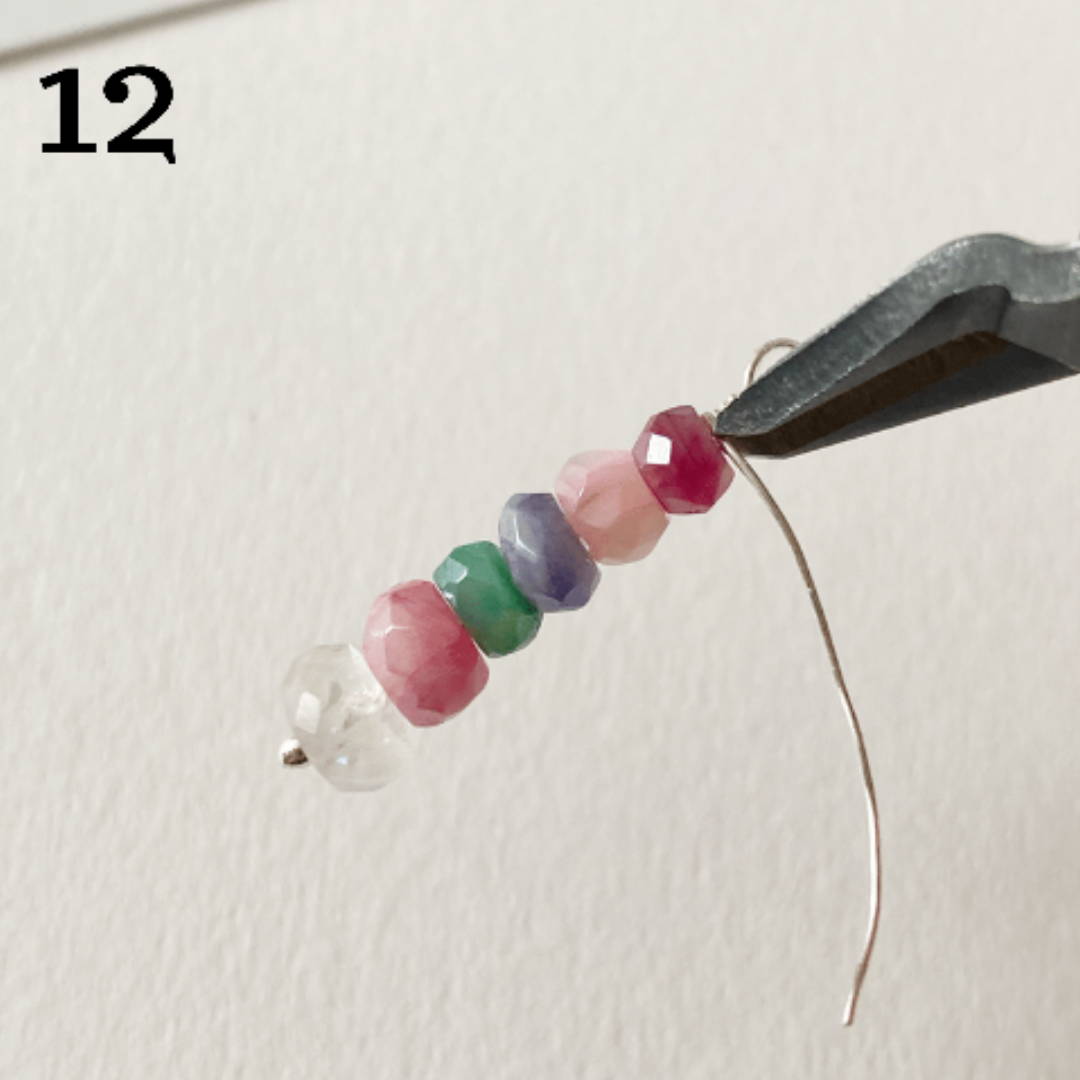 Now using your flush cutters, cut as close as possible to wrapped head pin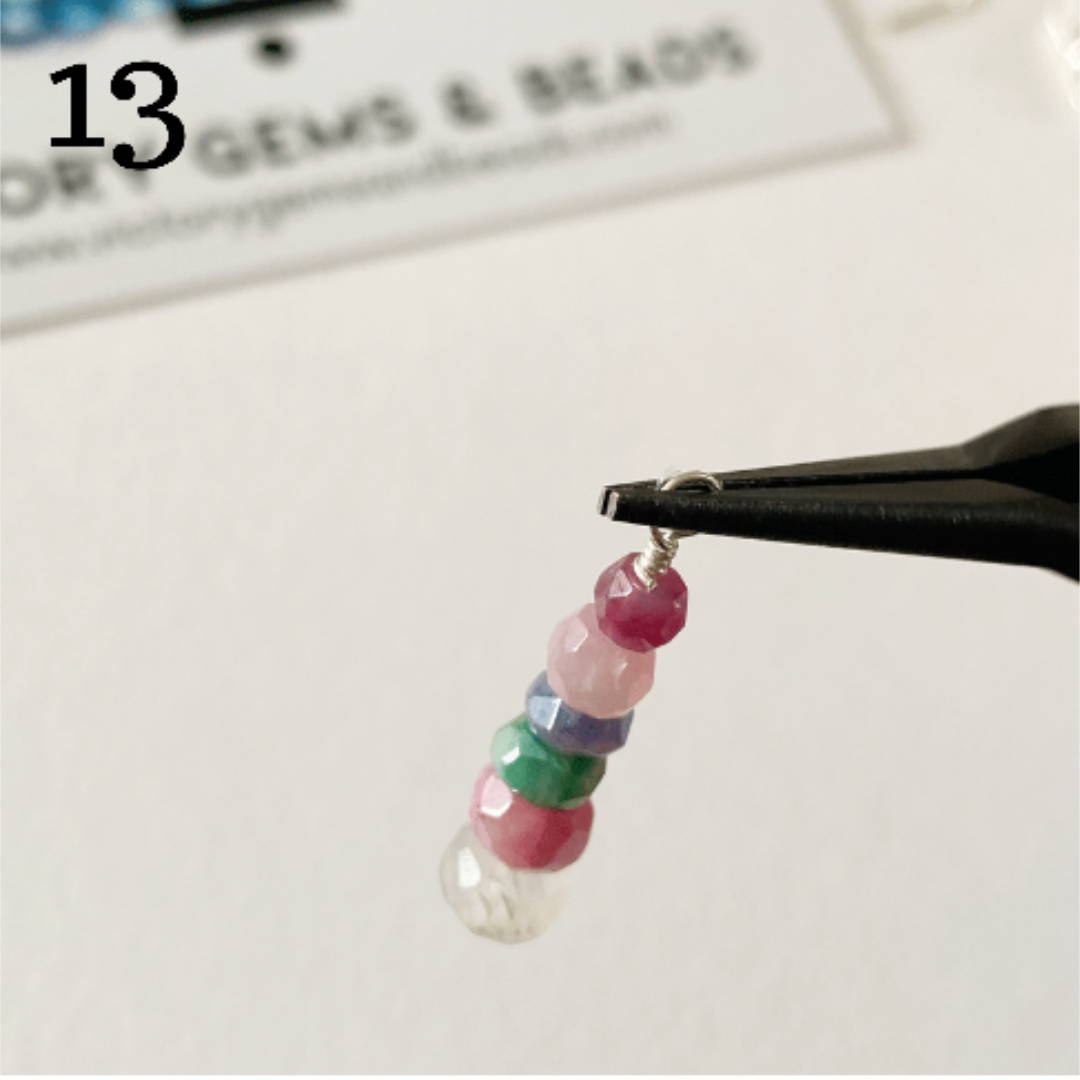 It should look like the above with a small tail left over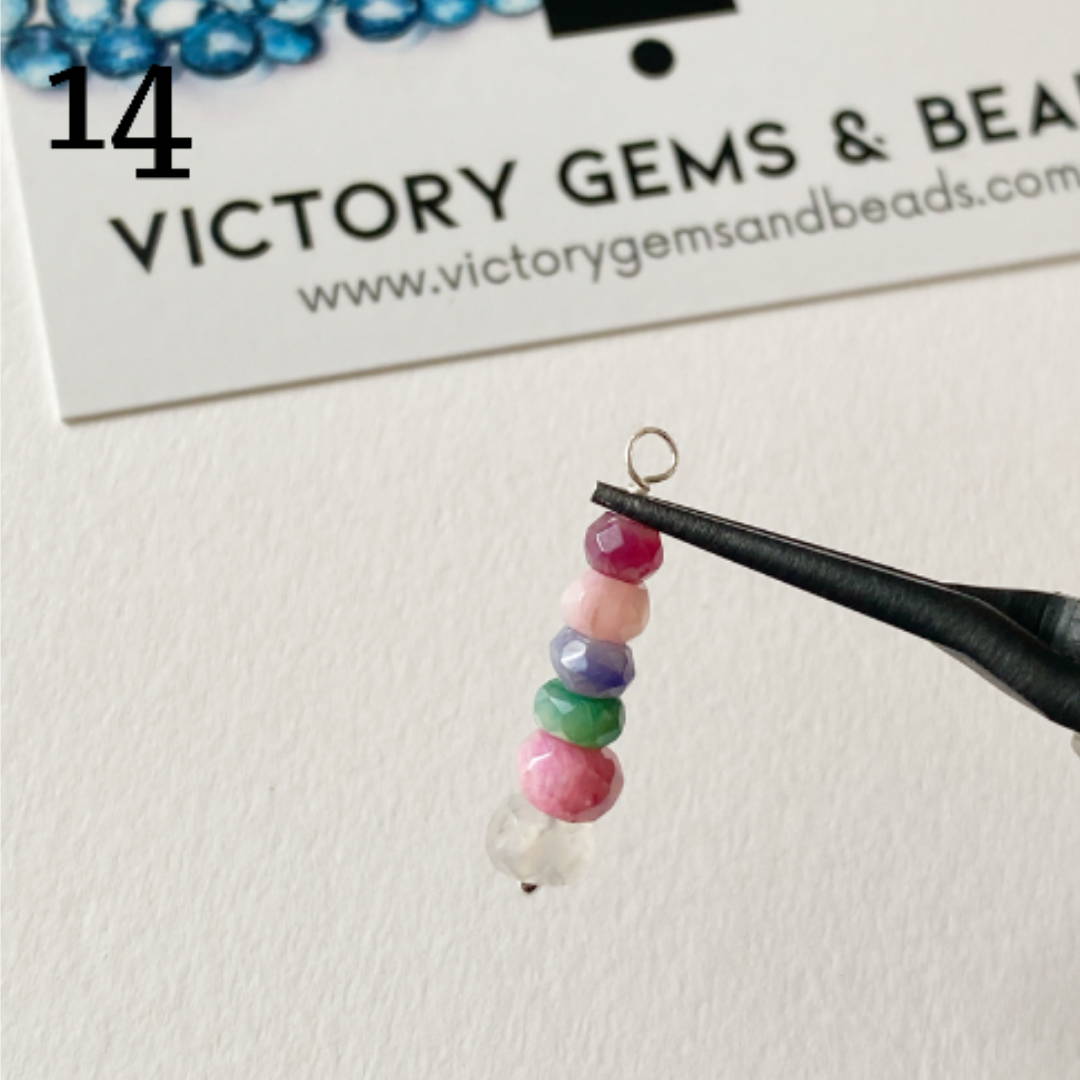 Take your flat nosed pliers and gently squeeze the tail in, this will ensure no catching on clothes etc.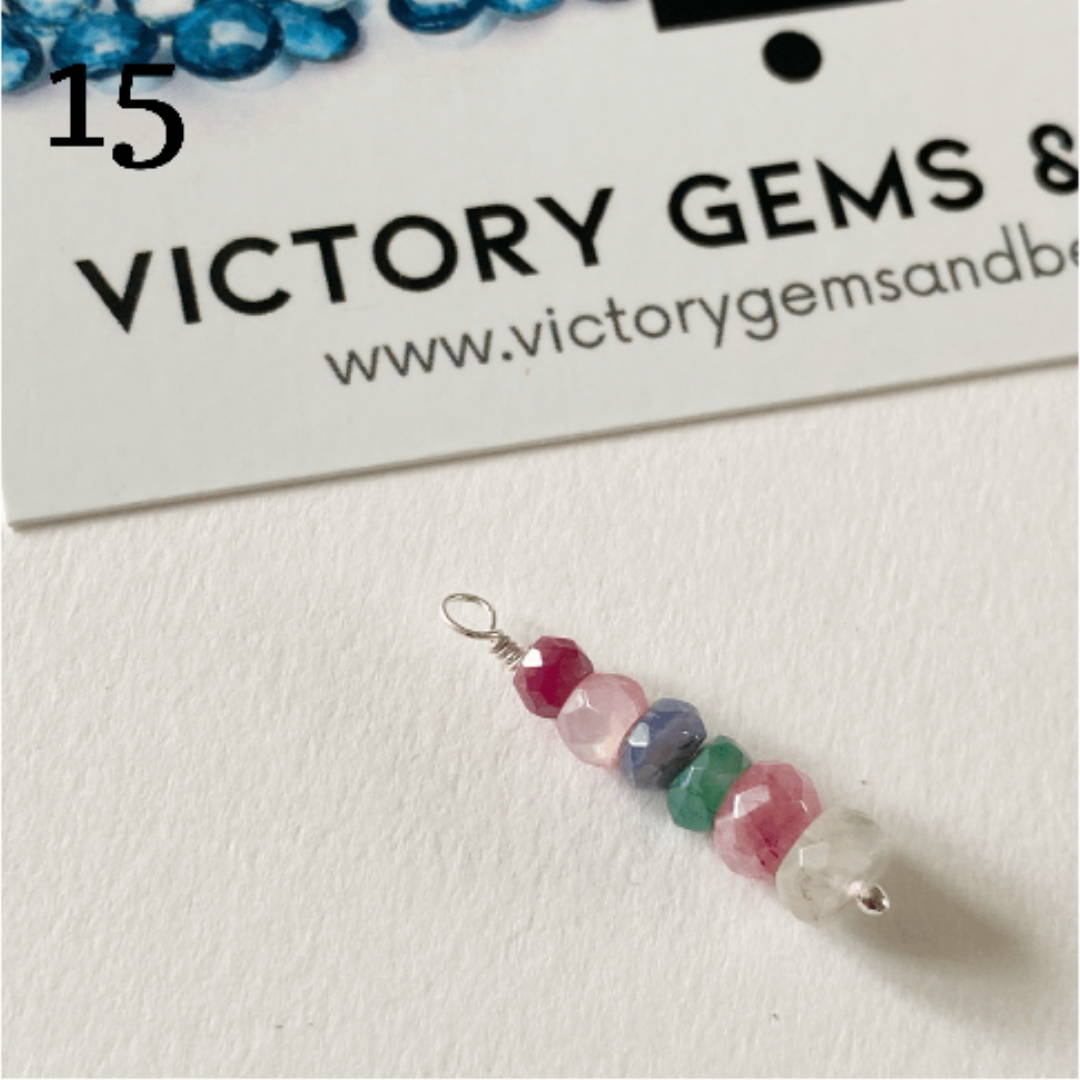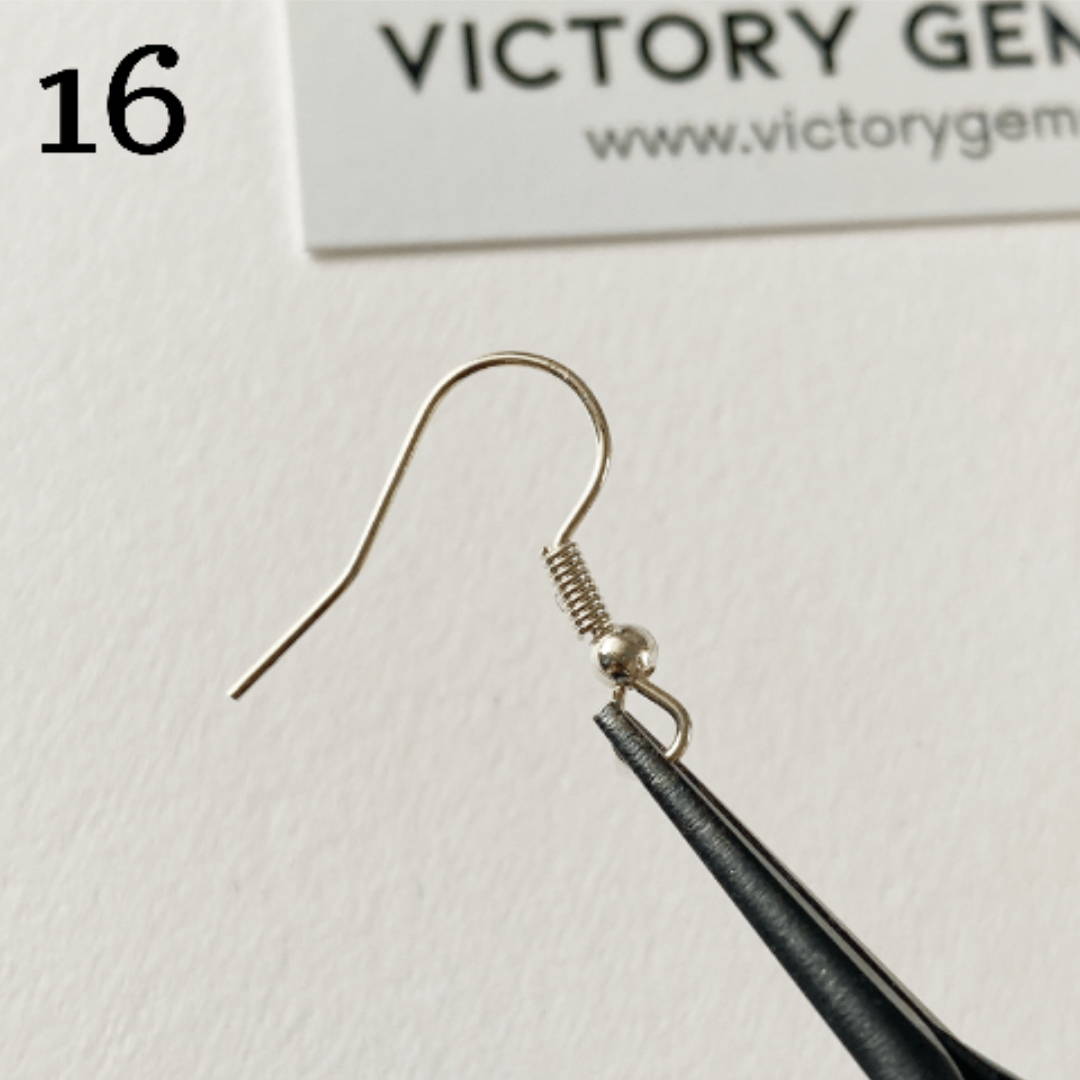 Next, take one of your ear wires and hold the loop with your flat nosed pliers as above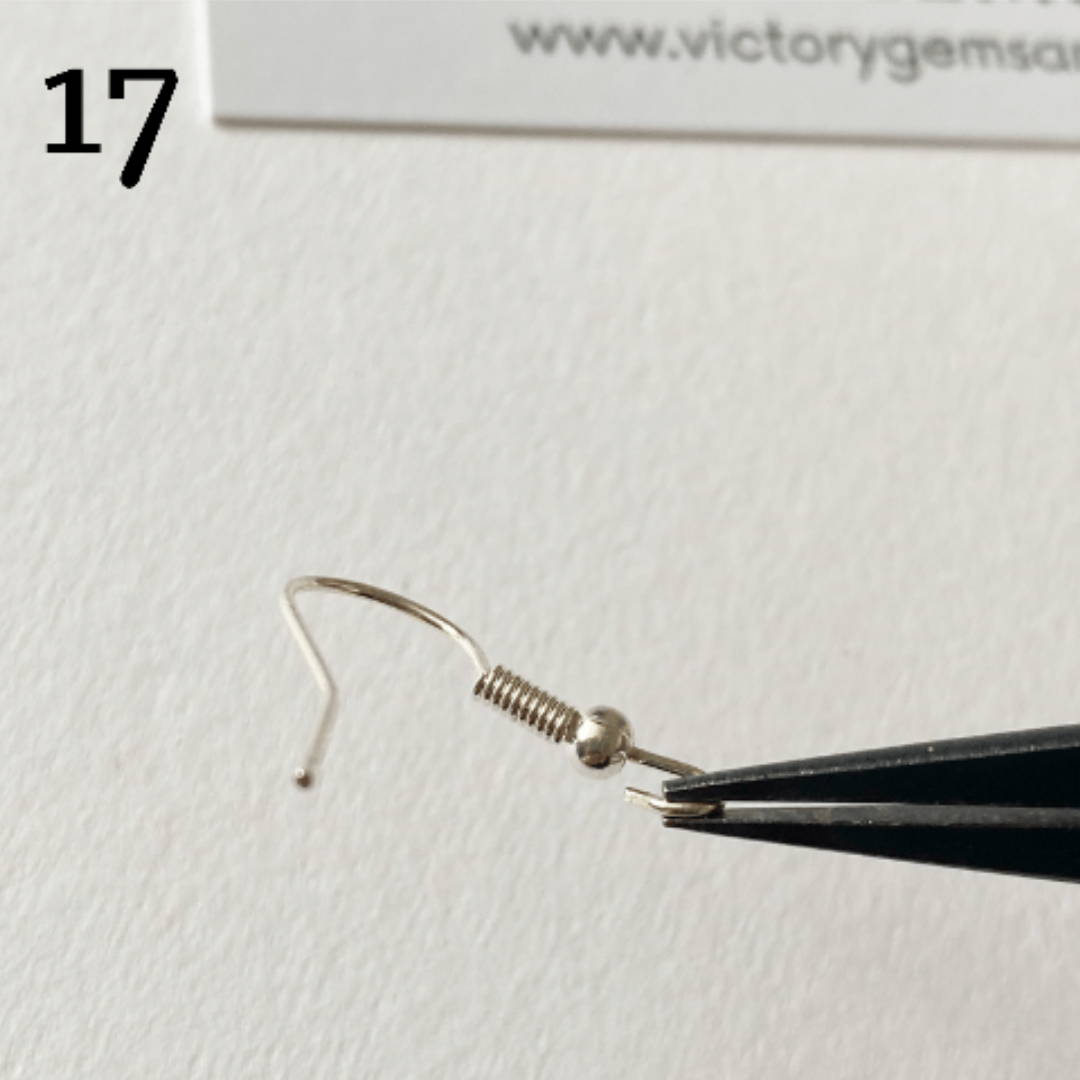 Open the loop gently using the pliers and your fingers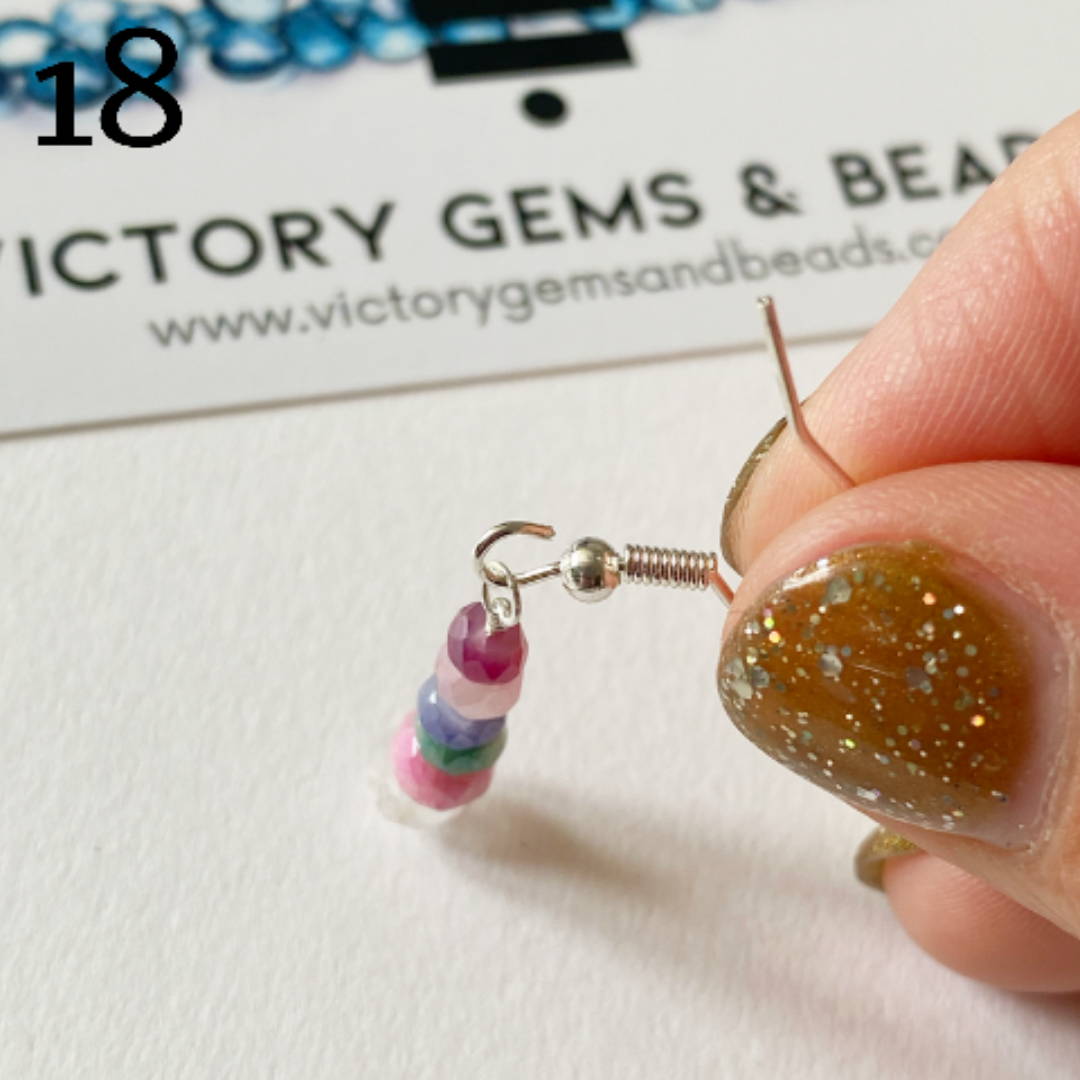 Add on the drop you have created by the top loop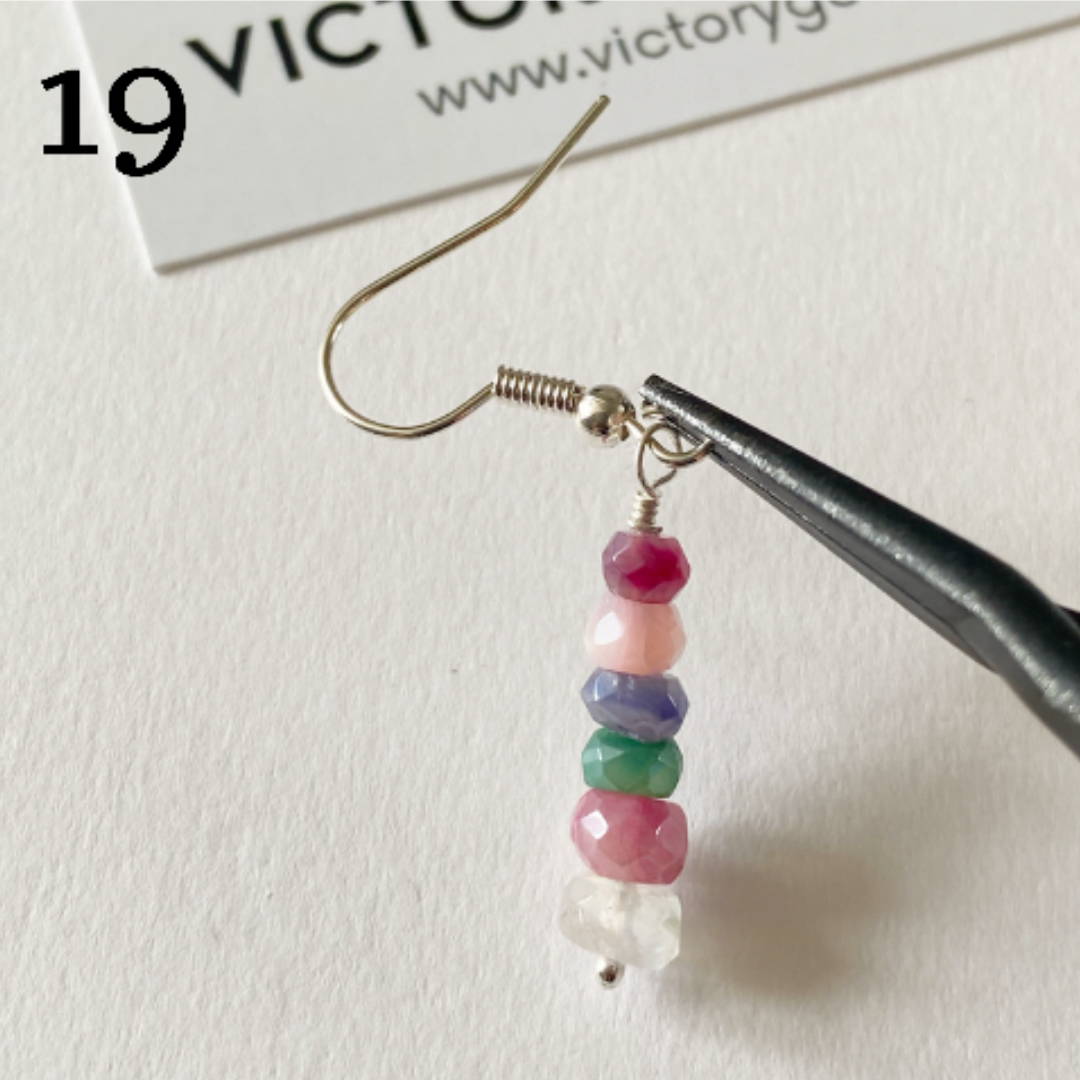 Close your ear wire using your flat nosed pliers and fingers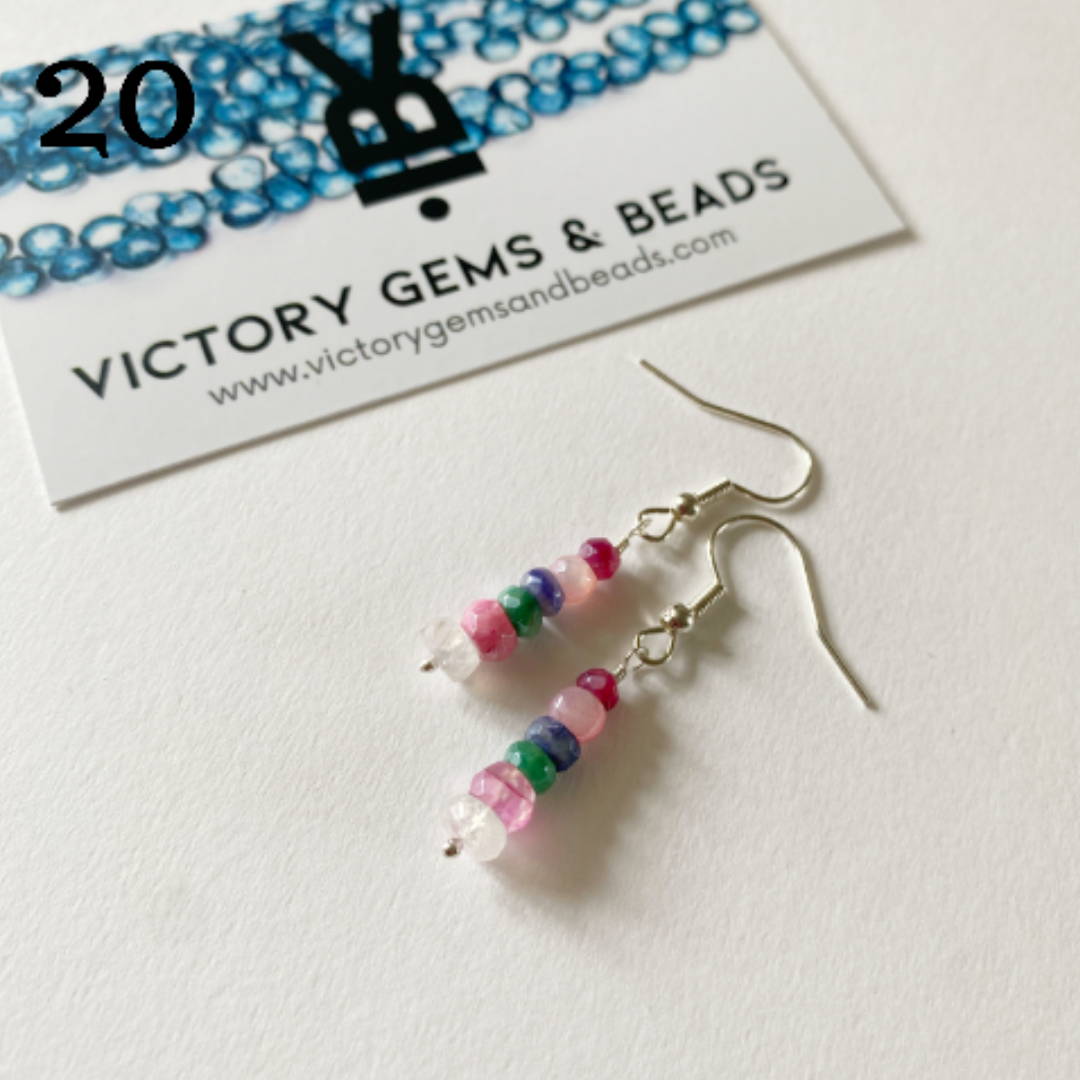 Repeat steps 1-19 to create the second drop earring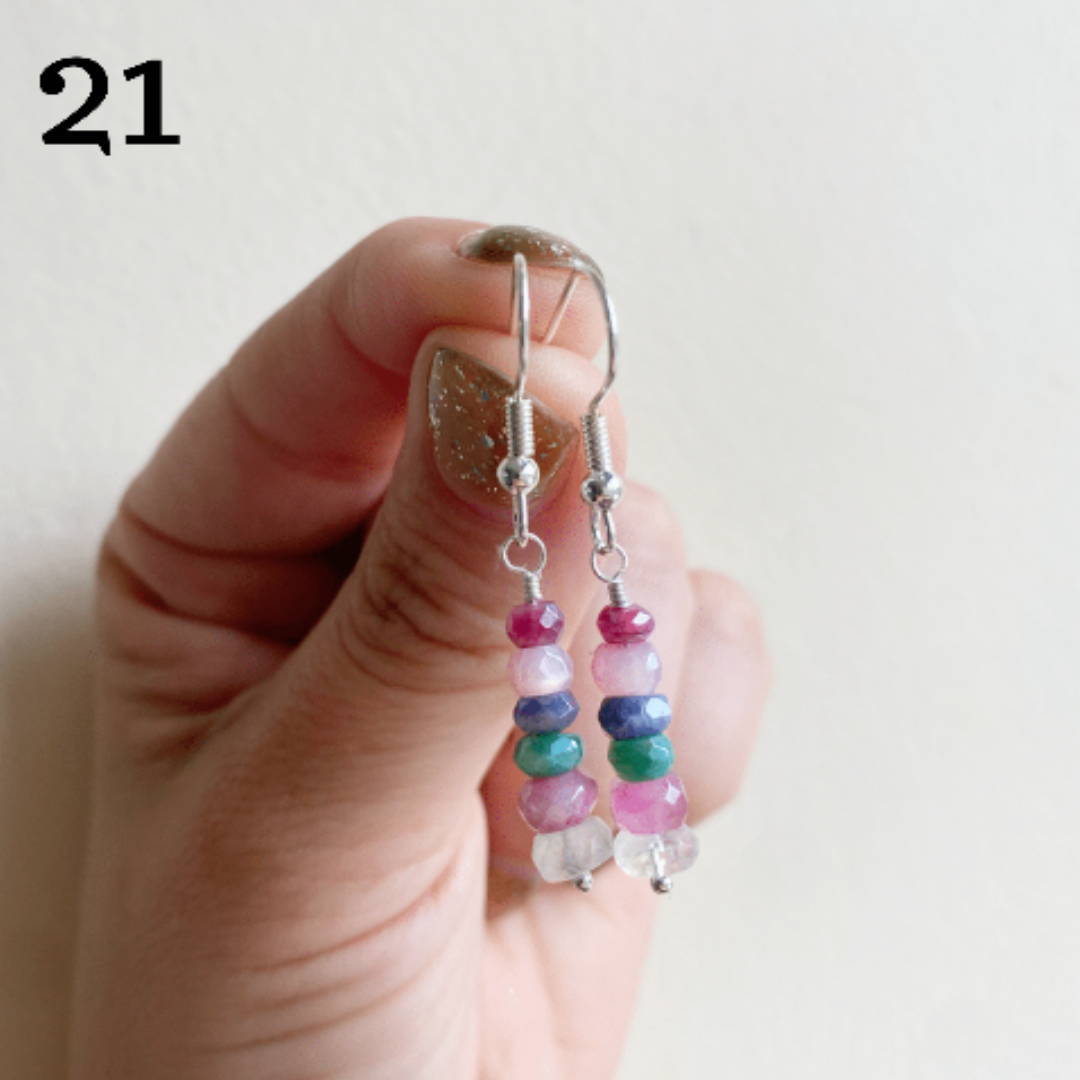 Et Viola! A beautiful pair of gemstone drop earrings to tresure!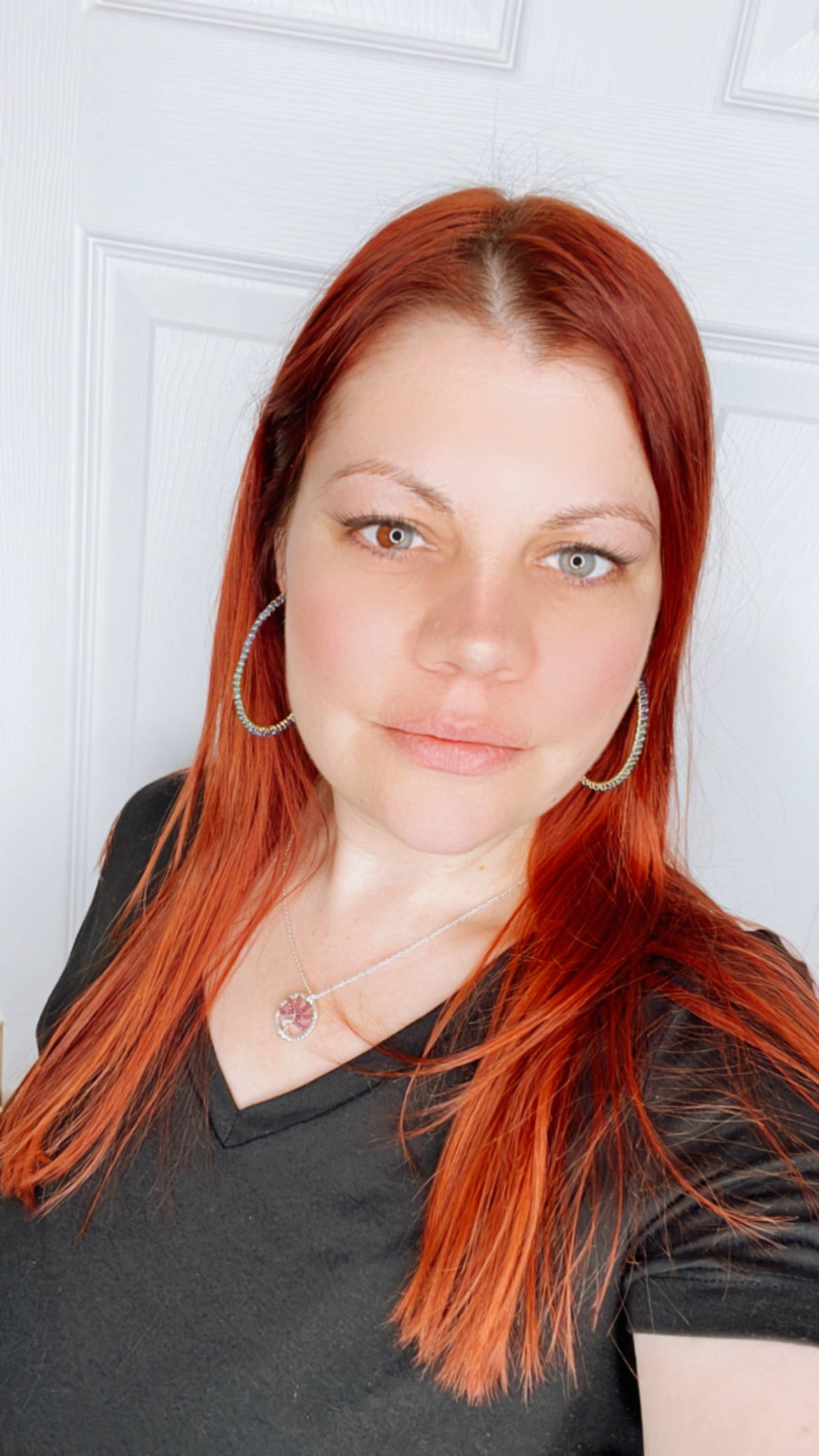 Ellie makes beautiful, hand-crafted jewellery at her home in Woolpit Suffolk, U.K. She has been designing jewellery since 2014 and loves to create unique pieces that highlight the magical nature of the crystals she uses.
Designed and handmade by Ellie means that every single piece of jewellery has been created and designed especially for you.
In her home workshop, Ellie experiments with new ways to showcase the crystals in her different jewellery sets. She takes the time to work with specific crystals, arranging and rearranging them within each design, depending on their qualities and colours.
You can find out more about Ellie and her jewellery by going to www.ellieshandmadeart.com or @ellieshandmadeart on Instagram.